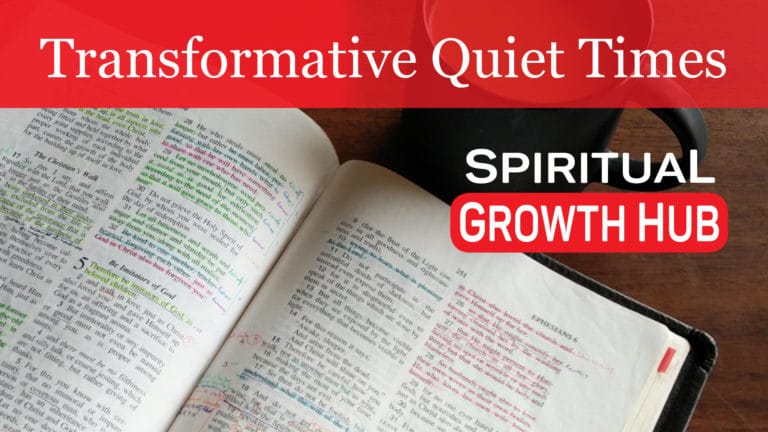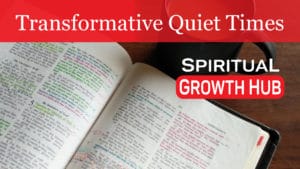 Video 4: Start the journey
Video 4 - Start the journey
2019 enrollment closes in
A little bit of time, one huge transformation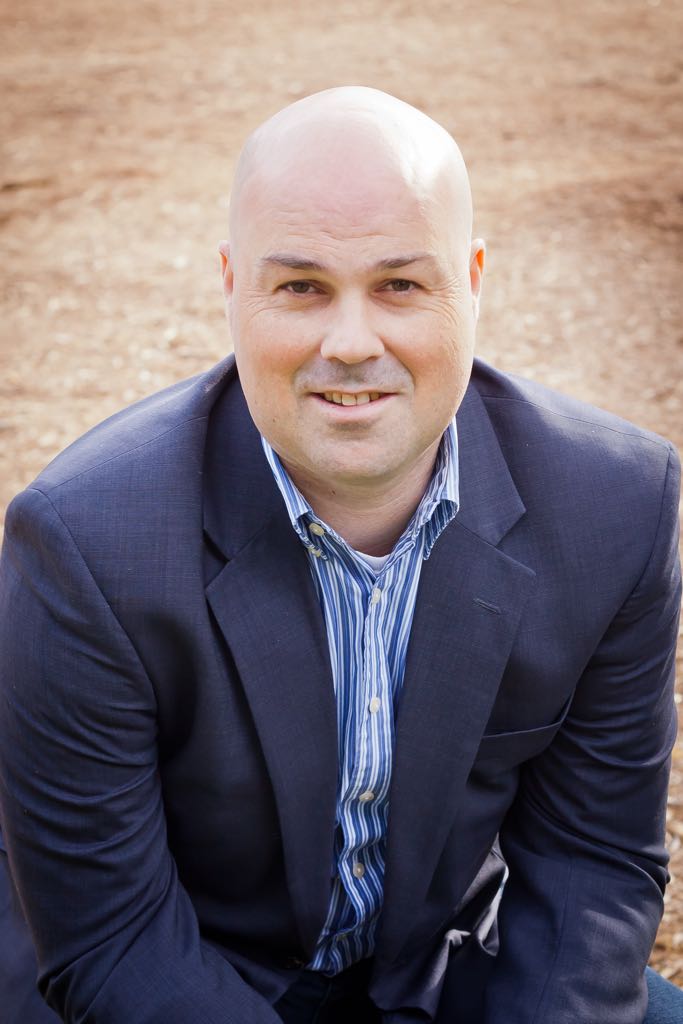 I know what it is like to struggle to grow.
For many years my growth in Christ was sporadic and even went backwards at times. I struggled to understand the point of a daily devotion, and found myself pursuing the things of the world more than the Lord.
I often wanted and intended to have a quiet time, but it was hard to make the time. Not only that, it was hard to know exactly what to do when I did make the time.
It wasn't until I left my career and went to seminary that I learned how to structure my life so that spiritual growth would become consistent and measurable.
But what I learned about quiet times was not from what I learned at seminary. There was no class on how to have an effective quiet time. Rather it was as I came to understand the principles of the word of God, I began to see how all the components fitted together that I began to realize how to construct my quiet time so that I could grow consistently.
Now my quiet time is the cornerstone of each day. Each day I can see more fully why I need Christ, and how dependent upon Him I really am. 
Transformative quiet times are the result of a high view of God, a biblical understanding of man and how change takes place in the Christian.
The sad reality is that many Christians pursue experiences, visions, supernatural encounters, mysticism and good feelings. Unfortunately, none of these things have any relationship to what God says about what it means to be a mature Christian.
If God is who He says He is in the Bible, then we are His creatures. As our Creator, He knows who we are and how we work. Because God is also the ultimate communicator, we can learn these things in His Word. His Word is sufficient to training us in godliness (2 Tim 3:16).
Scripture answers questions such as, Who is God? What is man? How do our feelings work? How does change take place? How does the character of God connect with my daily life? With my thoughts? With my feelings? With my actions?
Your quiet times need to connect with
So long as my quiet times were disconnected from these elements, they lacked purpose and relevance.
Our hearts naturally resist connecting scripture with the rest of life. To make it even more difficult few Christians have ever been taught how to spend time day by day focusing on their growth in Christ.
This was my problem. I could read books and have lots of theological answers, but it seemed disconnected. Where could I learn how to establish the same reliable and consistent growth in my walk with the Lord?
The path to consistent, biblical growth is not a mystery. There are three key parts. It starts with knowing God's character and purpose for us. Then we add to that a biblical view of man and how we change. Finally we implement the right strategies that connect these on a daily basis.
Growth is the result of systematically connecting these three critical components.
Introducing

Transformative Quiet Times!
Make each day a step to biblical transformation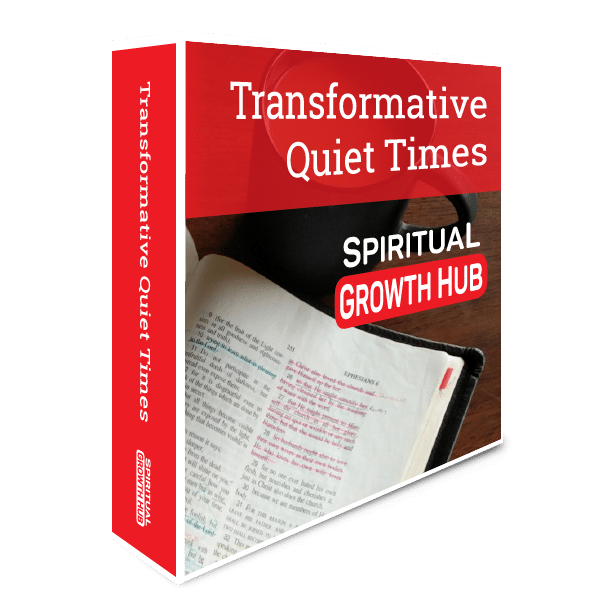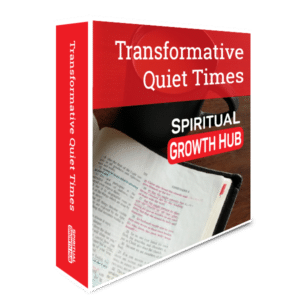 The ultimate quiet times course
Transformative Quiet Times is the result of my own quest through years of academic, theological reading, studying and personal experimentation. It combines the latest in biblical counseling with sound theology in a simple, practical methodology you can start to implement immediately!
Transformative Quiet Times includes
Carefully crafted modules
Each module in Transformative Quiet Times designed to help you master one specific aspect of your quiet times.
Carefully crafted bonuses
Transformative Quiet Times
Start your transformation now for just NZ$67 (~US$47)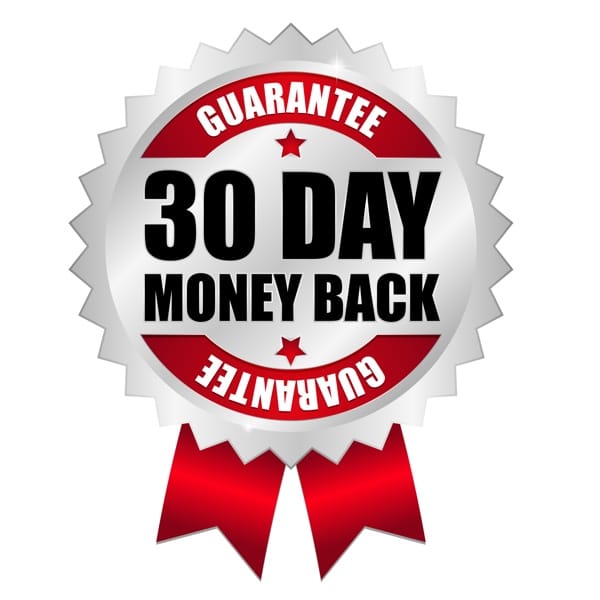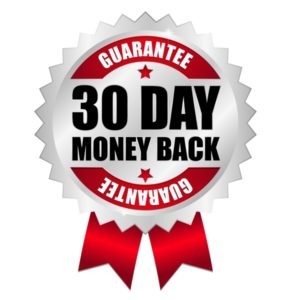 30 Day Money Back Guarantee
Transformative Quiet Times is risk free. If you don't believe Transformative Quiet Times has delivered value to you within 30 days, just ask for a refund.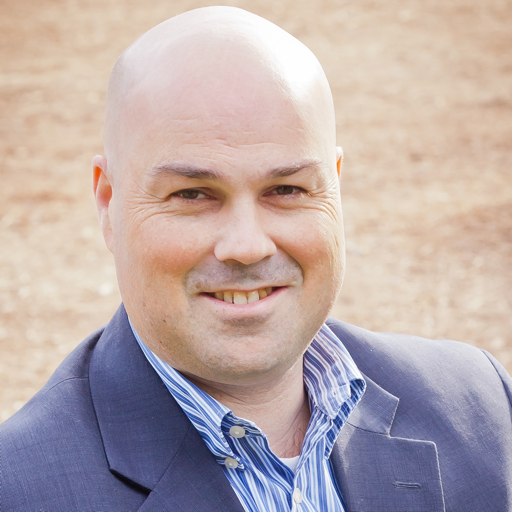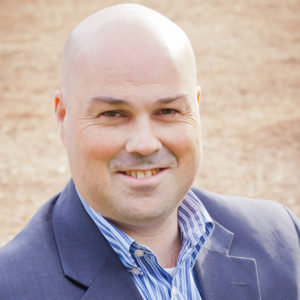 What previous customers have said
I have (historically) viewed my quiet time as similar to time with a close friend - meetings to keep the relationship current and growing, to know each other better, to avoid 'drifting apart'. Now I'm changing (as a result of this course) towards a focus on becoming more Christ-like, or holy. This comes from a growing understanding that God's purpose for us all is sanctification. I think this is a great course, helpful, practical and I enjoyed the way it was presented. Thanks so much Darryl!
Transformative Quiet Times has given me a very clear purpose for my quiet times and has helped me to grow in spiritual maturity. It's a very practical, adaptable, and manageable course that will have ongoing benefits for years to come. I have no hesitations to recommend it to others, it's definitely worth the investment!
Knowing the purpose of having a quiet time - as a tool God can use in our pursuit of godliness - makes it so much more worthwhile than just ticking the box that it has been done! Also, the suggestion that it doesn't have to be every single day was remarkably freeing. I would recommend this course to any Christian who is keen to see spiritual growth in their life.
Experience the transformation of 
Transformative Quiet Times
Start your transformation now for just NZ$67 (~US$47)
More customer testimonials for Transformative Quiet Times
The foundations of the Christian life are critical to long term effectiveness in living for Christ. In "Transformative Quiet Times" you will discover the foundations to building a healthy and strong Christian walk. If you want your love for Christ to continue to grow over time, then you need to know how this happens. "Transformative Quiet Times" is not a program you follow as much as it is a way of life you adopt. This training is clear, concise, real to life, directive but most of all life changing. I highly recommend it to every believer, new or old.
Before Transformative Quiet Times I did not know how to have the discipline to engage with God. Now I have a clear direction. I have learned the purpose and the way to approach my God relationship. Darryl does a wonderful job in guiding and directing our path to God. He offers many reading and teaching materials and even a sermon or two. He did not focus on any denomination. He taught from the Bible specifically. He is an honest man and very interested in his students wellbeing. He is ready to support his flock. Thank you Darryl.
Transformative Quiet Times has given me a deeper understanding of how our heart works, how to overcome struggles when trying to implement a consistent quiet time, and how spiritual growth happens when we focus on what is going on in our heart. This course is packed with value, practical insights and takeaways. Thank you very much! It's been such a blessing!
Start your transformation with
Transformative Quiet Times
Start your transformation now for just NZ$67 (~US$47)
The opportunity to join Transformative Quiet Times in 2019 closes in