Getting good information about how to take charge of your own spiritual growth is difficult. This page puts together all my articles about quiet times into a single place so you can quickly and easily work through the material. 
By investing a little time each day in your quiet times, you can begin to transform into the image of Christ, in accordance with God's purpose and plan for you. 
If you're like most people, you may not have had much teaching on quiet times. Therefore, I've built a course, which will lead you step-by-step through all the content here and more, and help you implement it.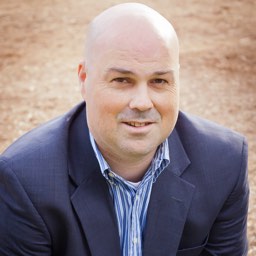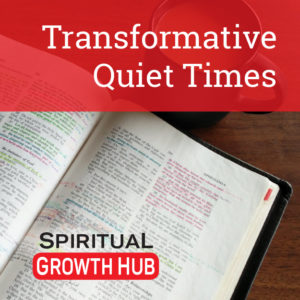 The information in the linked articles below is all free. But if you want to really implement and apply this to your life and experience the transformation that comes from consistent attention to growth, I can help.
I created a course, Transformative Quiet Times, that walks you through quiet times step-by-step, with videos, worksheets, transcripts, exercises and more.
The course opens once each year, so join the waitlist to find out when the next opportunity is available.
Free articles on quiet times
Join the waitlist for
Transformative Quiet Times
What customers say about Transformative Quiet Times
I have (historically) viewed my quiet time as similar to time with a close friend - meetings to keep the relationship current and growing, to know each other better, to avoid 'drifting apart'. Now I'm changing (as a result of this course) towards a focus on becoming more Christ-like, or holy. This comes from a growing understanding that God's purpose for us all is sanctification. I think this is a great course, helpful, practical and I enjoyed the way it was presented. Thanks so much Darryl!
Transformative Quiet Times has given me a very clear purpose for my quiet times and has helped me to grow in spiritual maturity. It's a very practical, adaptable, and manageable course that will have ongoing benefits for years to come. I have no hesitations to recommend it to others, it's definitely worth the investment!
Knowing the purpose of having a quiet time - as a tool God can use in our pursuit of godliness - makes it so much more worthwhile than just ticking the box that it has been done! Also, the suggestion that it doesn't have to be every single day was remarkably freeing. I would recommend this course to any Christian who is keen to see spiritual growth in their life.
Before Transformative Quiet Times I did not know how to have the discipline to engage with God. Now I have a clear direction. I have learned the purpose and the way to approach my God relationship. Darryl does a wonderful job in guiding and directing our path to God. He offers many reading and teaching materials and even a sermon or two. He did not focus on any denomination. He taught from the Bible specifically. He is an honest man and very interested in his students wellbeing. He is ready to support his flock. Thank you Darryl.
The foundations of the Christian life are critical to long term effectiveness in living for Christ. In "Transformative Quiet Times" you will discover the foundations to building a healthy and strong Christian walk. If you want your love for Christ to continue to grow over time, then you need to know how this happens. "Transformative Quiet Times" is not a program you follow as much as it is a way of life you adopt. This training is clear, concise, real to life, directive but most of all life changing. I highly recommend it to every believer, new or old.
I have definitely benefitted from this Programme. The TQT is life transforming and what I love about that is that you can go back to lessons and recap, download, fill in the blanks to cement it more in your mind and heart - it's all targeting the heart which is the key and 100% truthful and scriptural. Well worth it.
What is in Transformative Quiet Times?