Here's one thing I wish I had known early on in my Christian life. Repentance doesn't come easy. If you've been a Christian for any length of time, you'll know this. Even if we know the three steps of repentance, and you might know what pleases the Lord, repentance comes hard. So why can't I repent?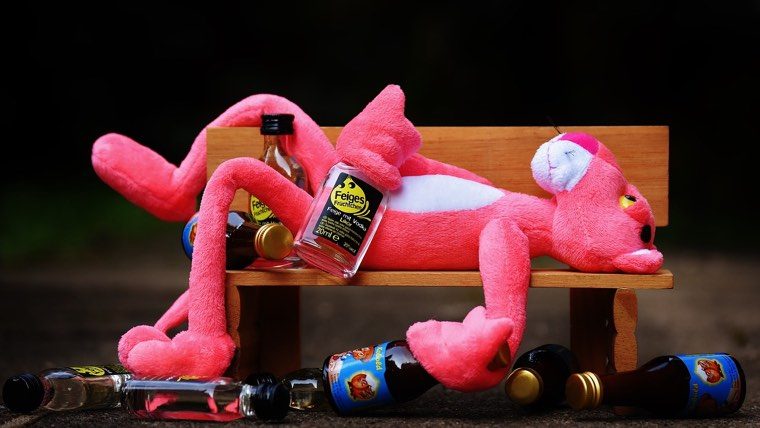 The root of our inability to repent
First, let's recall that we simply can't repent by ourselves. The intention of man's heart is evil continually (Gen 6:5) and there is none who seeks God (Rom 3:11) since all have turned aside from our God-given purpose (Rom 3:12), which is to glorify God and enjoy Him forever. This sin is built into our flesh, or our nature as human beings. Therefore we're in a dilemma. We sin, and we can't help it due to the corruption of our heart (Jer 17:9). Yet, God commands all people everywhere to repent (Acts 17:30), by which he means to turn away from evil.
We simply can't do this by ourselves. Why? The Bible describes us as spiritually dead (Eph 2:1). Dead people cannot act. They are simply unable to do so. They lack the life that is required. Hence the Lord must quicken or regenerate us to make us alive. God has to give us a new life in order for repentance to occur (Eph 2:4, Titus 3:5). When God makes us alive, the old ways are gone and we are a totally new quality of being (2 Cor 5:17).
1. The Lord gives repentance
For this reason, we can say with confidence that repentance is not initiated by man. We cannot simply decide to repent (Jer 13:23). Certainly we can decide to make organizational changes and modify our lifestyle, but this isn't the same as repentance. It is limited and incomplete, since it doesn't change the heart with regard to the person of God.
True repentance is presented in the Bible as a work of God. In fact, repentance is a gift of God. In 2 Tim 2:24, Paul explains that the Lord's slave is not to be quarrelsome, but is to "be kind to all, able to teach, patient when wronged, with gentleness correcting those who are opposition." Why this emphasis (particularly patience and gently correcting)? He continues, "If perhaps God may grant them repentance, leading the the knowledge of the truth and they may come to their senses, and escape from the snare of the devil…" There is a lot packed into this passage, but the key thing to see here is that God grants repentance. Repentance isn't merely something we do, but something God gives.
We see the same thing in Acts, when Peter and the apostles were jailed for preaching and explained to the Jewish council of elders who Jesus was by saying, "He is the one whom God exalted to His right hand as a Prince and Savior, to grant repentance to Israel, and forgiveness of sins." In this passage it is Christ who grants repentance, specifically to Israel. In Acts 3:26, Christ (God's servant) was sent to bless Israel "by turning every one of you from your wicked ways." This repentance was not granted just to the Jews, but also to us who are Gentiles (Acts 11:18).
Further repentance is given by the kindness of God, Paul, speaking to the recipients of his letter to the Romans, which was written to a collection of Jewish and Gentile followers of Christ, asked "do you think lightly of the riches of His kindness and tolerance and patience, not knowing that the kindness of God leads you to repentance?" Since repentance leads to joy, it is clearly evidence of the kindness of the Lord.
What is crucial to recognize from this is that genuine repentance is a God given gift. But this doesn't mean we can't seek repentance. In fact, we are commanded to repent in numerous places in the Bible (Matt 3:2, Mark 1:15, Acts 2:38, 3:19, 8:22, Rev 2:5, 16, 3:3, 19). Indeed, the very seeking of repentance may be an indicator that God is at work to grant repentance. This leads to a simple question: Have you sought repentance? Proverbs 28:13 explains starkly, "He who conceals his transgressions will not prosper, But he who confesses and forsakes them will find compassion." Uncover your sin in prayer before the Lord, receive the forgiveness He offers in Christ and confess and forsake your old ways.
Repentance is dependent on the Lord's
Even if you have the indwelling Holy Spirit, that doesn't mean that your sanctification is a simple matter of following three steps. Repentance, even for the believer remains a work of God. This is why Paul told the Philippians to "work out your salvation with fear and trembling, for it is God who is at work in you, both to will and to work for His good pleasure" (Phil 2:12-13). This verse explains that it is God working and willing change in you, therefore our work, which includes everything about the way we live, is to be done with fear and trembling. Why? We can't initiate repentance and change, but we can stop it. I don't know about you, but standing in the way of what the Lord wants to work in my soul doesn't sound like a path to prosperity.
2. We cling to sin
Frankly, this the reason we struggle with repentance like we do. Even when we are believers, repentance comes with difficulty because we are so effective at stopping the work the Lord is wanting to do in our heart. If you are a believer, as we examine the three steps of repentance in more detail, recognize that He wants you to repent, and provides you with the resources you need, but are you willing to give up everything to follow Christ? Including your sin?
Ultimately, just as we begin our walk in dependence on the Lord, so we continue it. We are eternally dependent on His forgiveness, which is His mercy to us in Christ, and we are dependent on His grace to grant us repentance. Yet repentance is commanded of us all, and resisting His command to repent will result in great loss (Ps 7:11-13).