As we come to the end of a calendar year, it is often helpful to review where we've come from in order to prepare better for the following year. There are two areas of our spiritual life to consider as we review our spiritual growth throughout the year. In this article, we'll consider how we can assess growth in character. In the next article we'll assess how our spiritual disciplines have contributed to this growth.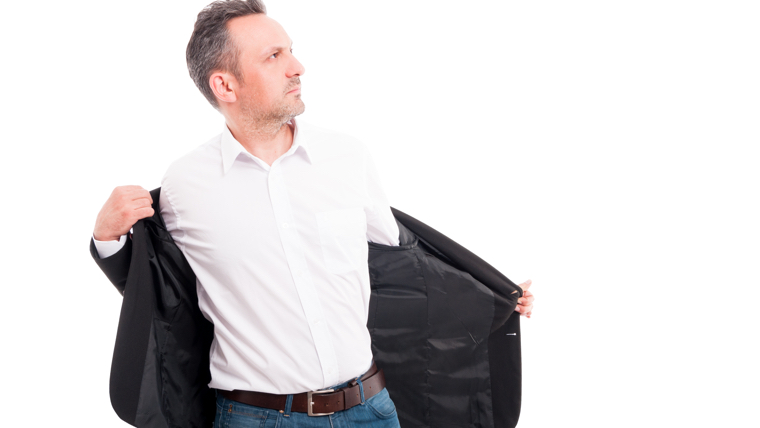 The goal of these articles is to help us prepare for next year so that we can ensure that it will be a year in which our growth in character will be evident to all, to the glory of God and our joy in Him.
What is growth?
The first question to ask as we look back on the year is whether we've grown or not. To answer this we need to refresh our understanding of what it means to grow. For the sake of this article, it means to grow in holiness. That means we are to grow so that our lives align with God's will as revealed in His Word. In addition to moral purity, it also means that we grow in how we reserve ourselves for God's purposes. In other words, we're looking for service as part of the expression of godly character.
How do we grow?
All biblical growth is dependent on our knowing God's will for us (Col 1:9-10), which is dependent on our understanding of God's word. As we grow in our understanding of God, we will grow in our understanding of the person we need to grow to become. However, knowledge in the Bible is not merely intellectual awareness. Rather it embodies our whole heart and being. We don't truly know something until it affects our values, affections, intentions, will and actions. Therefore, we can say that we have grown in our knowledge of God only when our understanding of who God is has begun to change our thoughts, values, affections, intentions, will and actions.Knowledge in the Bible is not merely intellectual awareness. Rather it embodies our whole heart and being Click To Tweet When we reflect on growth, it isn't merely that we have a better understanding of the Bible than we did at the beginning of the year. Instead, it is whether our understanding, desires and actions have changed over that time. Biblical maturity reflects a heart that is in accordance with God's will as revealed in scripture. Biblical maturity is much more difficult than head knowledge because it means giving up things that we hold dear because God doesn't approve of them.
Two assessment sources
How do we assess growth? There are two ways. In one we assess our growth against specific thoughts, desires and behavior. In the other we ask whether others have noticed any changes in us during the year. When we're assessing our own growth, we don't want to make assumptions, instead, we want to try and be objective. In practical terms, we want to be able to find what we've done well, and what we haven't done well. If we only say good things about ourselves, it is generally because we have an overly optimistic view of ourselves.
Questions to assess growth in character.
So here are some questions we can ask ourselves to assess whether we've matured this year.
1. Did I intend to grow in a specific area this year?
This question assumes you did a similar exercise last year and made plans for this year. You may have a general goal you were aiming for that you didn't write down, and if this is the case, now is your chance to write it down. If you didn't have a goal (most people don't), your growth will probably not be obvious unless you've had some life-changing events take place during the year which the Lord has used to bring significant change. Someone once said that if you don't have a goal, you'll hit it every time. What they mean is that anything can be considered achievement, even setbacks if we don't define specific outcomes we're aiming for.
2. What measures did your specific goal have? Did you meet them?
When we're seeking to change character, there are three aspects. There is the aspect of what we will stop doing, there is a renewal component which is composed of both method and internal change, and then there is the new actions we will put on. When we set a specific goal, we can identify the specific thoughts, desires or actions that we need to put off and then as we go through the renewal process we will learn what we need to put on as we go. When we assess ourselves at part of a review, we can then see things that have become less frequent or even rare (ideally), and the new actions that are beginning to become habitual. Again, without specific goals, we are likely not to have areas of growth that we can assess. This makes our self-assessment highly subjective as we can only assess perceived renewal, not objective change in thoughts, desires and actions.We don't truly know something until it affects our values, affections, intentions, will and actions. Click To Tweet This year I'm continuing to work on my humility, and my specific area of concern has been with contentiousness. Specifically, I have been aiming to put off the natural inclination I have to argue over small things, or even big things when it is not helpful. So I can ask myself whether the number of arguments I have over knowledge related matters has decreased. I can also ask whether my willingness to listen to others and ask questions without argument has increased. This means the decrease and increase is observable by both myself and others. Obviously, what you measure will vary since you'll probably struggle with different sin to me.
3. Have others noticed a difference in me?
This is not a simple question for several reasons. First, the person you ask and how well they know you will modify the answer you get. Second, if you ask someone if you've changed throughout the year, they might say yes and proceed to tell you that you've regressed in an area you weren't focused on and sometimes this change can overshadow all other positive changes you've made. Therefore I recommend asking a couple of questions. First, have you noticed any character change in me, positive or negative and if so what? This question seeks feedback broadly, and may provide you with something to focus on for next year. But if they see change in you in the area that you've been focused on, then be encouraged! Don't despair if they don't notice the same thing you've been working on. Instead, thank them for their willingness to share what they see with you. Then explain that you've been working on a specific area and ask whether they have noticed change in that area. Don't automatically be discouraged if you have to ask this question. I've asked this from my wife and have had strong feedback that she's noticed change. Sometimes that change can be so ingrained that the person you ask has forgotten it is new.
4. What stopped me from achieving better results?
This question helps us consider whether there was something that we held back. Perhaps there is something we needed to give up, but we loved it too much? Perhaps we were undisciplined? Maybe we would have benefitted from asking someone to keep us accountable? Perhaps we weren't honest with our accountability partner? Whatever it is, write it down.
Conclusion
Regardless of whether you can identify any growth in character from the above questions, use these questions to plan for next year. Planning now for next year will ensure and you can be assured of growth! On the other hand, if you've noticed obvious growth and others have affirmed this growth, well done! Next year, select another area to work on, or double down on areas you've already had some success in. May it be a year of great growth!
Where have you seen growth in character this year? Leave a comment below.