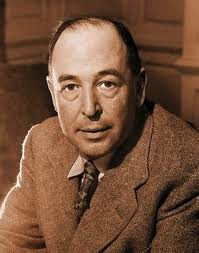 Over the last couple of months, I've read seven C. S. Lewis books and posted extracts or posts about them here. So I thought I'd write an index of those posts for quick reference.
From Surprised by Joy:
From The Lion, the Witch and the Wardrobe:
From Out of the Silent Planet:
From The Screwtape Letters
From Mere Christianity
From The Business of Heaven
From The Last Battle
Regardless of whether you read my articles or not, every Christian should read Mere Christianity, and every child should read the Chronicles of Narnia.  I also enjoyed Out of the Silent Planet, and I'm not normally a Sci Fi person.